Presidents message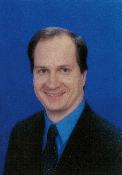 Welcome to the CyberTeams web site.
CyberTeams proudly places the well-being and satisfaction of our customers first. Our commitment to quality fuels our determination and ability to work closely with our customers to meet their current and future needs, and to enhance and support our products.
We strive to demonstrate by our actions the CyberTeams philosophy that our customers are due all of the care and attention we can provide, and to treat our employees as critical members of the CyberTeams team, recognizing the value inherent in the unique experience and skills of each employee.
CyberTeams, Inc. was founded in 1996 to meet the content management needs of a world-wide non-profit organization. Because the members of the organization were scattered around the world, they needed a way to submit and publish their papers, designs, and documents to the organization's website. The original UNIX-based version of WebSite Director was developed to fill this need.
The WebSite Director Windows version was added in 1997, as we continued to develop a system that allows our customers to meet their business objectives effectively, and in a robust and cost-effective manner. Continuing this iterative evolution allows successive versions of WebSite Director to continue to provide a full-featured Content Development and Content Management system for UNIX and Windows servers.
We constantly strive to remain competitive in a world where organizations have many content management choices. We are always working on enhancements to our product line, and will continue to release new versions of our products to provide the solutions that meet ever-evolvng customers requirements.
Thank you for visiting our website. We hope that you will make the time to evaluate WebSite Director, with a focus on determining whether it is the correct tool for solving your Content Management requirements.
Sincerely,
Randall Severy
President
(301) 473 7778